Overview of the Home page
On the Home page, you can create a case, search for cases or files, or view recent case or file activity. From the News section you can gain an awareness of new functions as they become available. From the Learn section, you can access tutorial videos and additional learning content.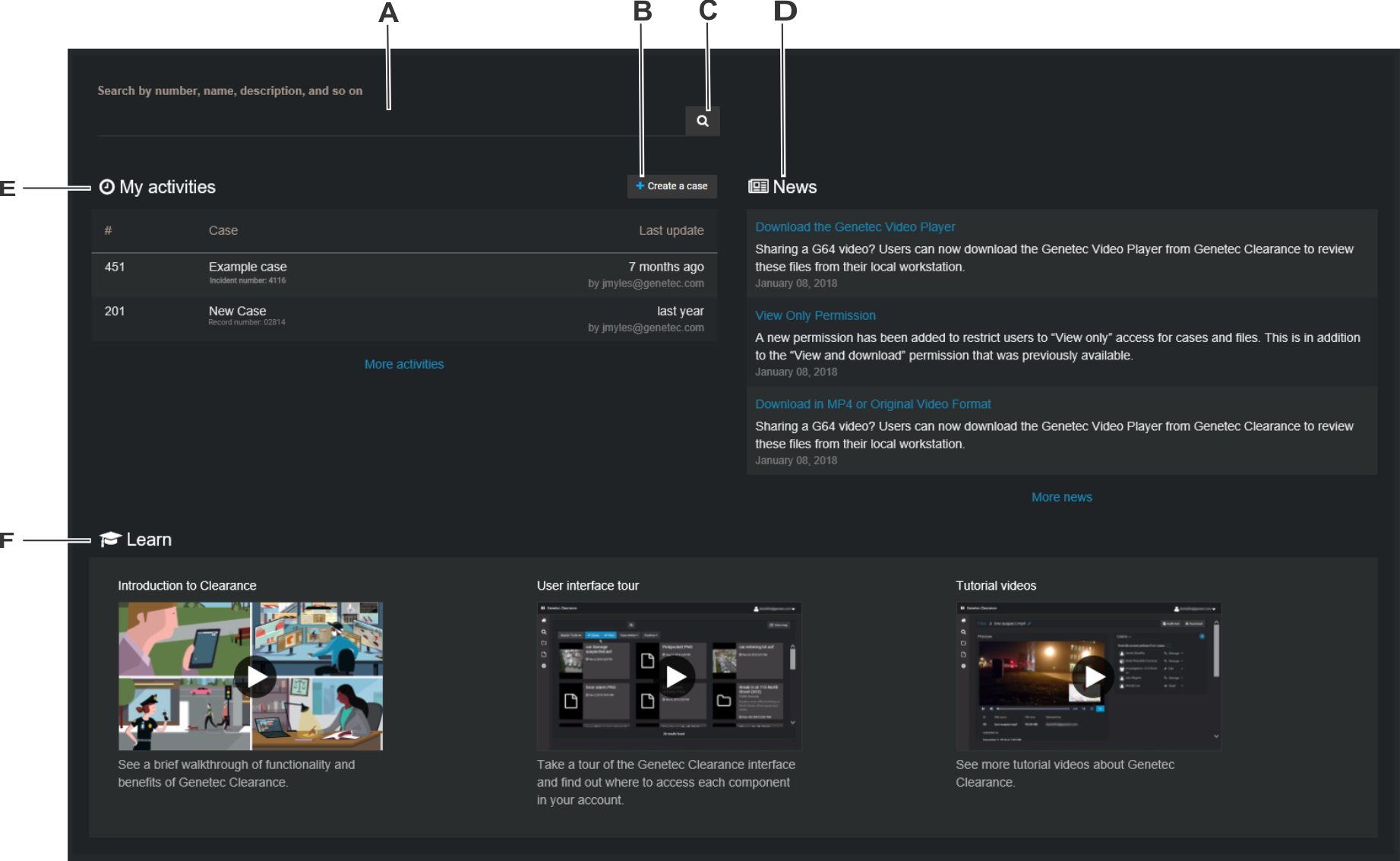 Note:
Menu tab options in the left navigation bar are not displayed in the
Home
page for Guest user accounts.
The
Home
page includes the following:
A
Search box
Enter keywords to help you find a case or file. You can search by case number, file name, description, and so on.
B
Create a case
Create a new case.
C
Search button
Open the

Search

page. The search results only show cases or files that contain your keywords.
D
News
Visit the

News

section to learn about new functions or important announcements as they become available.

Click

More news

to display all news items.
(Optional) Click a news item to display additional related information if available.

E
My activities
Check recent case or file activity.

Click a case or file to open the

Case

or

File

page.
Click

More activities

to display all activities.

Note:

For Guest users

My activities

only displays a list of the cases or files that have been shared with the Guest user.

F
Learn
Browse learning content. Click a thumbnail to watch a tutorial video or access additional learning content.